WELCOME TO
PERSATUAN ALUMNI UTM (PAUTM)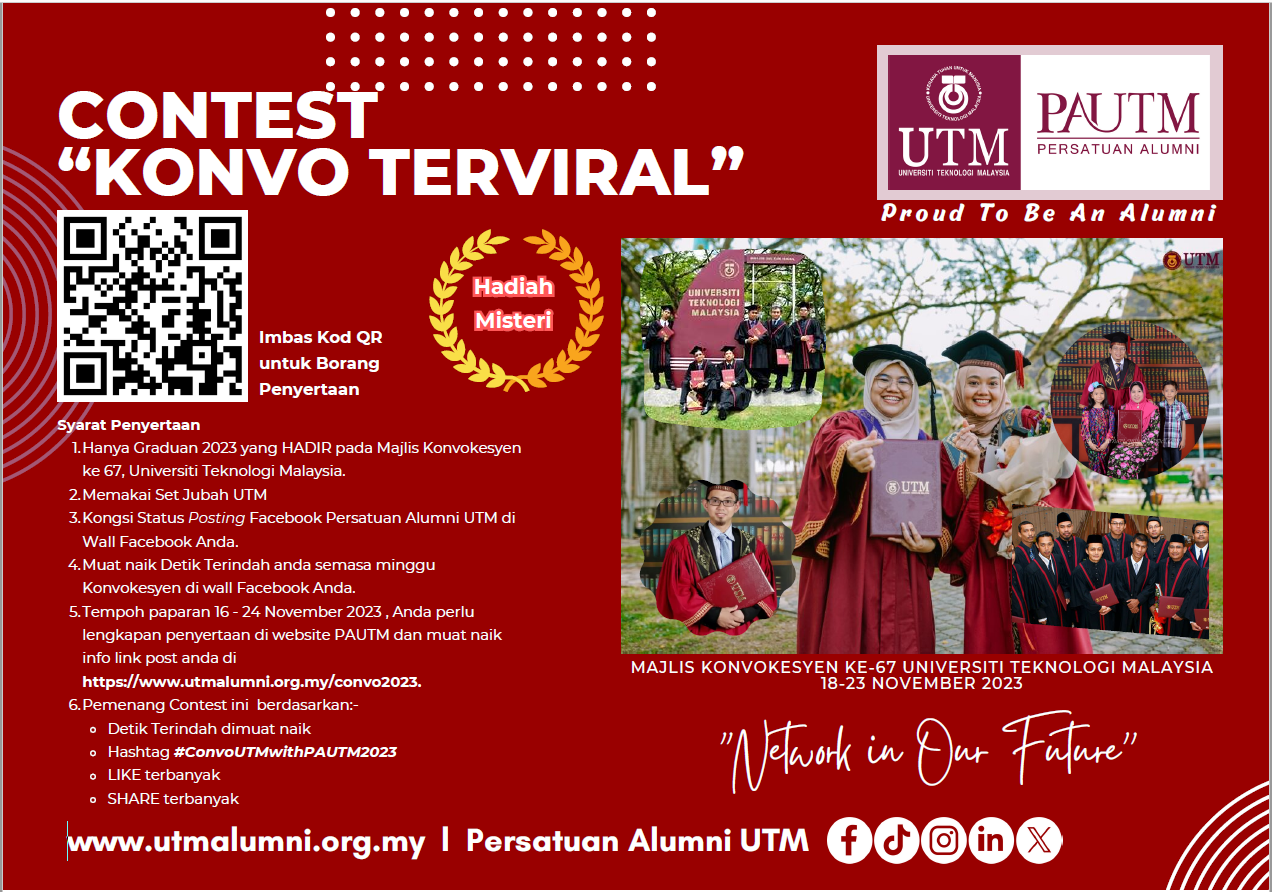 Syarat Penyertaan
1. Hanya Graduan 2023 yang HADIR pada Majlis Konvokesyen ke 67, Universiti Teknologi Malaysia.
2.Memakai Set Jubah UTM
3.Kongsi Status Posting (Contest "Konvo Terviral") Facebook Persatuan Alumni UTM di wall Facebook anda.
4. Muat naik Detik Terindah anda semasa minggu convo di wall Facebook anda.
5.Tempoh paparan 16 -24 November 2023 anda di wajib kan mengisikan form di website PAUTM dan muat naik info link post anda di sini – 
https://docs.google.com/forms/d/e/1FAIpQLSc6Ed95LLavRBJF_3X1OziyaSoAnBEb2olkozDGHpkZIUsgoQ/viewform.
6. Pemenang Contest ini berdasarkan:-
o Detik Terindah dimuat naik
o Hashtag #ConvoUTMWithPAUTM2023
o LIKE terbanyak
o SHARE terbanyak
There are lots of activities that provide an opportunity to be our active members.